BLUE BAY BONAIRE SAILING | BOAT RENTALS
We are the longest sailing charter on Bonaire. Already for 10 years. So join us on one of our beautiful sail boats Blue Bay or Bowalie. We make everything possible!
Wakeboarding
Wakeboarding has grown to become one of the most popular watersports on Bonaire. Here at Bluebay we supply you with state of the art boards, vests, ropes and bindings, all by major brands like Hyperlite, Liquid Force and CWB. During the 2010 Wakemasters, a Bonaire Wakeboarding championship, we gained the 2nd place in the women's category.
Kneeboarding
A relatively new and upcoming style of boarding behind a boat and a lot of fun this is too!! In kneeboarding, you're towed on a hydrodynamically shaped board at a planing speed behind a motorboat. Advantages of kneeboarding as to other tow-sports seems to be an easier learning curve and a sense of being closer to the water when falls occur. This is a definite must-try behind a boat.
Waterskiing
If you consider wakeboarding to be a little over the edge but you would like to feel the thrill of riding the water surface, why not try skiing on the waves? The techniques are fairly simple, but the thrill remains. Maybe you're even up for ditching one of the ski's and go mono.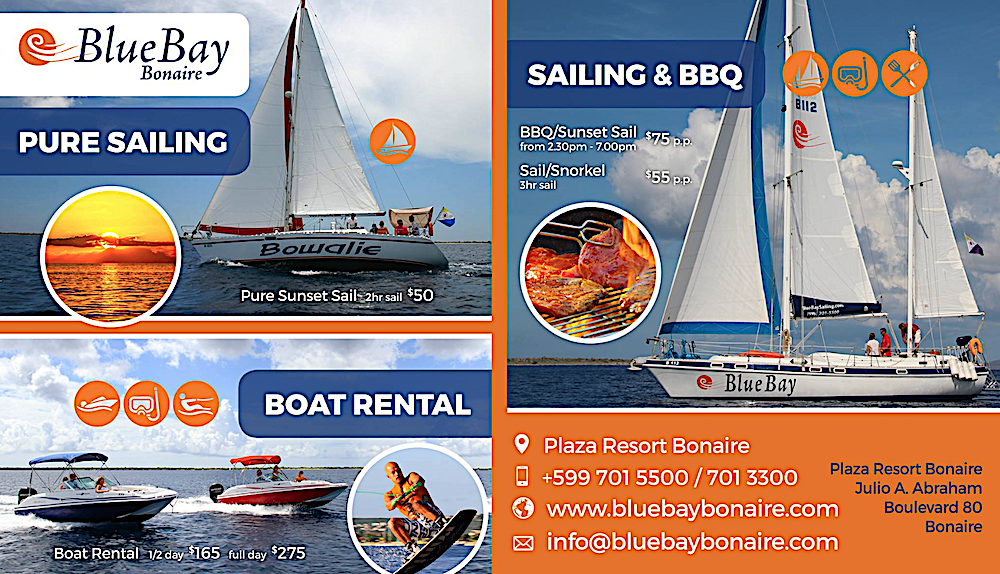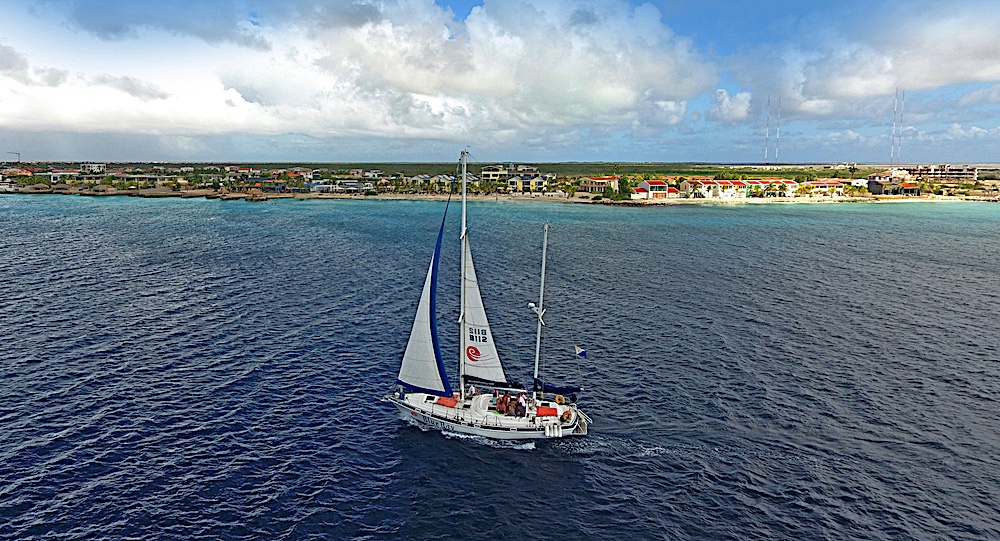 CONTACT DETAILS
Plaza Marina Bonaire & Harbour Village Marina
+599 701 5500 / +599 701 3300