BOUNTY ADVENTURES CURACAO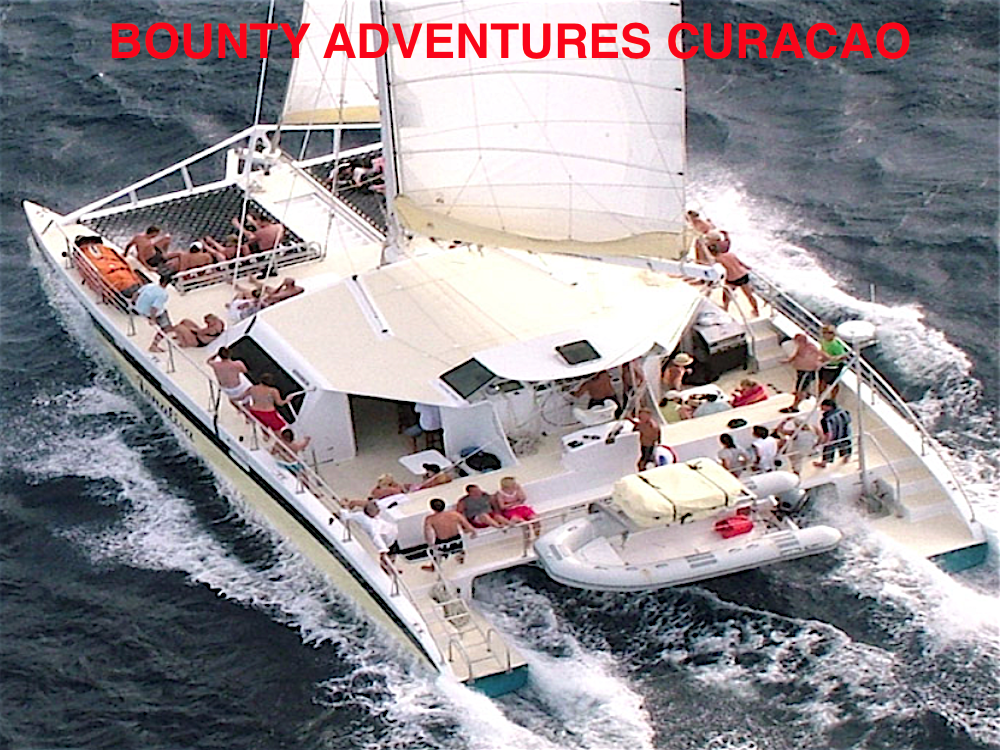 Welcome at Bounty Adventures, Curaçao ►
With twenty years of experience and as the only catamaran day sail charter, Bounty Adventures offers by far the most wonderful boat and sailing trips and Island tours on Curaçao!
Join us on our daily trip to paradise Island Klein (little) Curaçao, a romantic Sunset Sail or jump aboard for an awesome half day Sail and Snorkel adventure!
Our fleet consists of two custom built 54-feet 'State of the art' sailing catamarans,
We also offer Island tours with our luxury air-conditioned busses & our unique artist painted paranda bus.
Whatever trip you choose from our tropical menu, you'll board an unforgettable experience.
Bounty Adventures' trips are out of this world! BOOK NOW ►
Bounty Adventures Curaçao Offices:
Jan Thiel Beach z/n, next to Zanzibar
Phone: (+5999) 767-9998
Sea Aquarium Beach Boulevard BLVD
Sunscape Resort
Restaurant Pirates Nest
Roundabout Caracasbaai