The Pearl of the Caribbean Curacao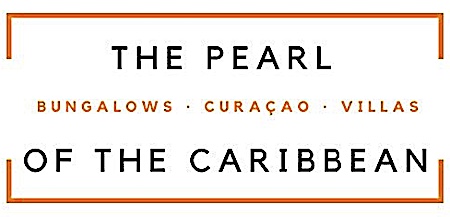 The Pearl of the Caribbean bied u de keuze uit een 3-kamer bungalow (maximaal 4 personen) en een 2-kamer bungalow (maximaal 2 personen). De bungalows zijn volledig uitgerust en van alle gemakken voorzien.

De (L) bungalows zijn volledig gemoderniseerd en zijn voorzien van een nieuwe badkamer en keuken. Tevens zijn deze bungalows voorzien van een waterkoker, koffiecup apparaat, combi-magnetron, flatscreen, nieuwe stillere airco's en warmwater in de badkamer.
Sinds enkele jaren hebben we de beschikking over 7 luxe villa's in het villapark The Pearl. Dus wilt u het zonnige eiland Curaçao op een luxueuze wijze beleven kies dan voor één van deze villa's. De villa's zijn particulier eigendom en verschillen daarom van inrichting en afwerking. De villa's starten vanaf € 100, - per dag.
Vanzelfsprekend hebben we op het park een eigen receptie waar u met al uw vragen en wensen terecht kunt. Graag helpen wij u aan de beste duikscholen, autoverhuurbedrijven en restaurants. Tegen een kleine vergoeding maakt u gebruik van onze wasserette en zoals een goed Curaçao's gebruik betaamd hebben we altijd een BBQ te leen. Tevens wordt ons park de hele nacht bewaakt, zodat u zowel overdags als 's nacht een aanspreekpunt heeft.
Voor beschikbaarheid, reserveringen en boekingen verzoeken wij u vriendelijk contact met ons op te nemen. Op deze wijze heeft u altijd onze beste aanbieding. Geheel afgestemd op uw wensen en uw verblijfsduur. Wilt u voor een langere periode een villa/bungalow huren, dan hebben we speciale tarieven voor u. Dit geldt ook voor stagiaires.