RESTAURANTS CURACAO
The Best Food on the Whole Island… at least that is what they say! Don't believe us? Just come and give it a try! For meat lovers, come and try our different steaks like, Picanha, Tenderloin or Spicy Lomito! Our "Hot Honey Glazed Ribs" or a fancy one of a kind "Chicken Filet" all the way from Mars! Ok… maybe not from Mars, but you get the point!
Don't like meat? No Problem! We got different kinds of Seafood, Pastas, Burgers, Arepitas, Salads, you name it! We got it all!
And for those who feel extra Adventurous, you simply must… we repeat, MUST EXPERIENCE our "All You Can Eat: Rodizio"! Here you get a chance to try different types of Meat, as the gauchos come to your table with blades, filled with Delicious and Juicy Meat. Of course, this all can't be complete without our "Unlimited Salad Bar", which is filled with all different kinds of salad, all the way to a delicious dessert!! Can you handle our "All You Can Eat: Rodizio"?
Whether you're on a luxury date with your loved one or a business trip which decides the outcome of the rest of your life, Amazonia Restaurant is the place to be. Bring a big appetite and let us do the rest. Oh… and don't forget your wallet!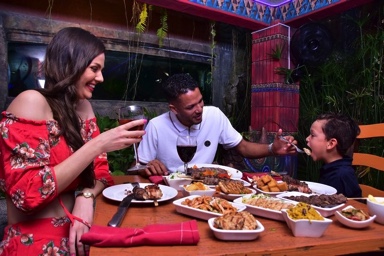 Have any questions? We will contact you as soon as possible. You can also call or e-mail us at: +5999 5280494 or info@amazoniacuracao.nl
Amazonia Tours: Tuesday to Sunday open from "8AM to 11PM" and 1 PM to 4 PM
Restaurant: Tuesday to Saturday open from 5PM to 11PM and Sunday from 4PM to 11PM




Espetada House Curacao is a family owned restaurant and bar located on the sunny Island of Curaçao. The restaurant has an international cuisine but they're mastery evolves around the specialized Madeiran "Espetadas": meat grilled on a metal screwer. This is a typical Madeiran dish, which is where the owner are origanilly from.
Our grill master has previous experience as a butcher and since young learned how to cook the Espetada since he is from Madeira.The restaurant began with no more than a cover of 75 seats with the idea of a having a small restaurant that delivers Portuguese dishes to the local community and tourists. At first this was considered as a hobby for the owners but after the years went by this became their passion.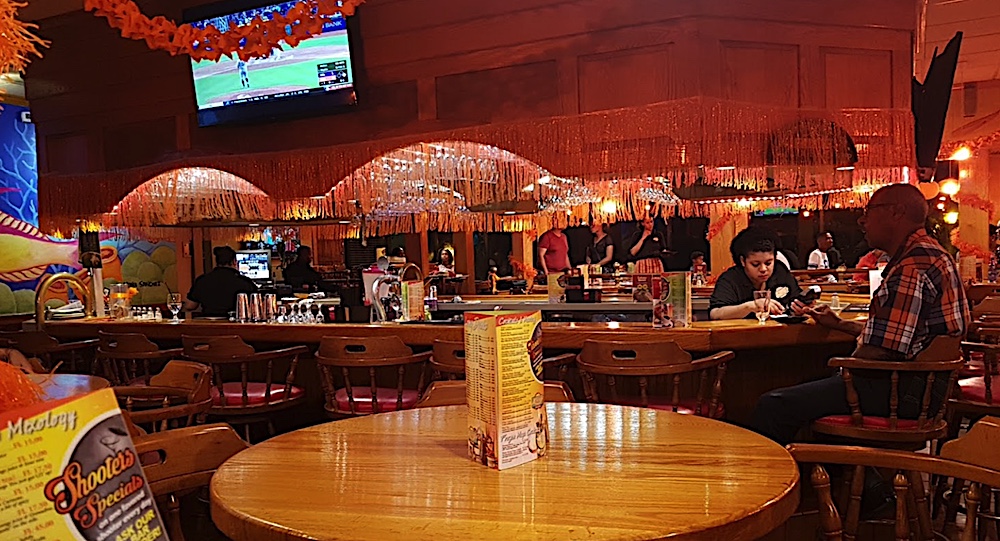 The perfect family restaurant in a cosy atmosphere. Larry's Grill & Bar is a favorite local hang out with daily happy hours, food specials and lots of TV's for your sports viewing!
♦ We are open for lunch on Fridays, Saturdays, Sundays and public holidays
♦ On MONDAY, we have a very advantageous BBQ chicken
♦ On TUESDAY is the 2nd order of our delectable ribs for half the price
♦ We have a lobster special on WEDNESDAY night
♦ Happy hour Mon to Fri from 5 to 8 (Plus a free snack) Every Thursday a live band of 6-9 (ACTS) Every Friday of 7-10 a live band (RHYDDM band)
Contact Us +599 9 4624032 / +599 9 6700071 info@namoracuracao.com
Parasasa 3-4, Willemstad, Curaçao

Find us on: Open Daily!
Monday 5 PM - 10 PM
Tuesday 5 PM - 10 PM
Wednesday 5 PM - 10 PM
Thursday 5 PM - 10 PM
Friday 5 PM - 10 PM
Saturday 5 PM - 10 PM
Sunday 5 PM - 10 PM

Our kitchen closes at 10pm but you can enjoy at the bar till 11am.

Need help with transportation?
FREE Taxi service!!
Call +59996700071 and reserve now!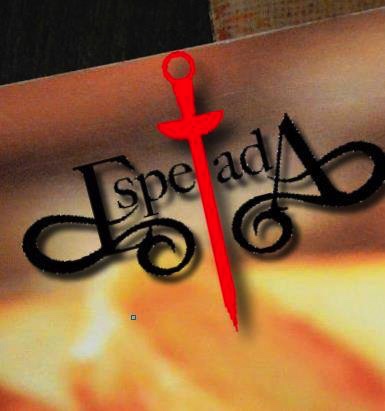 Address:
Weg Naar Fuik 215
Willemstad, Curacao
Email espetadahouse@hotmail.com
Contacts
+59997477068
+59995251175
​Open Mondays to Sundays
Opening Hours
Tuesday till Thursday 18:00 – 22:00
Friday and Saturday 18:00 – 23:00
Sunday 12:00 – 21:00